Rashika Ahuja
Jul 23, 2019
Messaging apps have been in town for a while. Starting from Facebook Messenger, WhatsApp, iMessage to the chatbots that are here to stay. It's like food for the digital world. 
Let's take a look at some of the best chat design patterns, the style, and UI templates they have used to enhance the user experience of the applications.
Whatsapp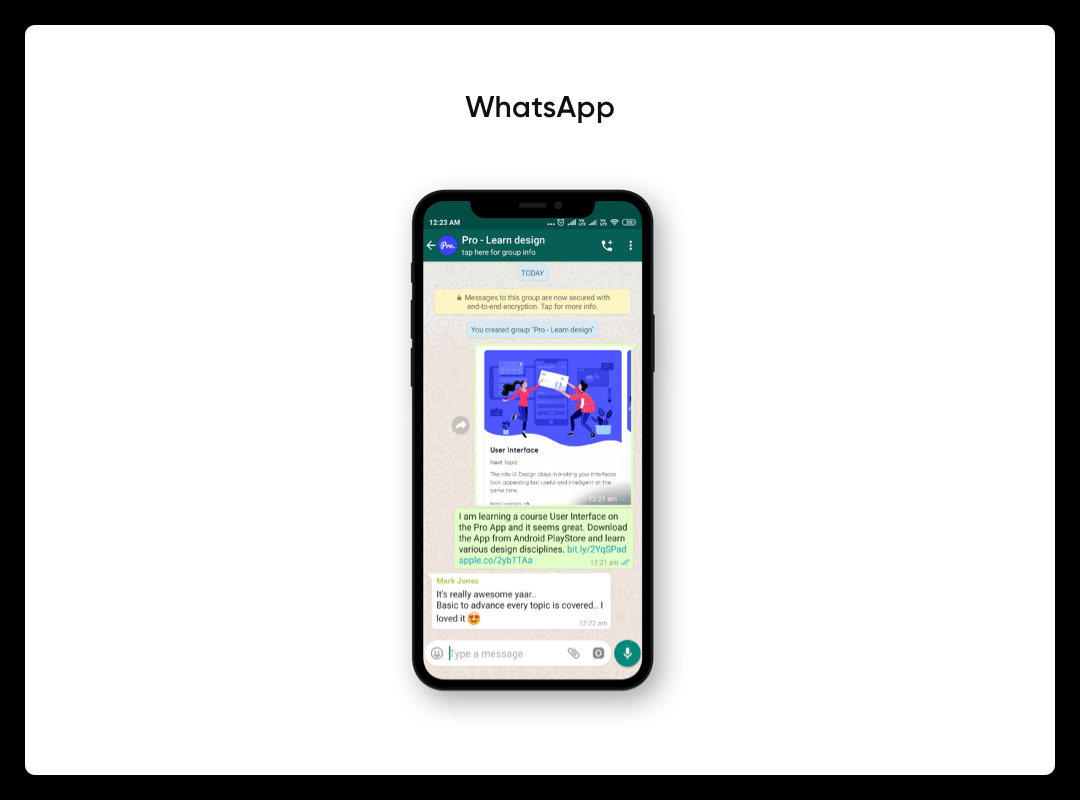 The most used application for day-to-day communication has a simple chat design pattern. Add the contact, refresh the contact list, and start communicating.

While sending a message on Whatsapp you hear the sound of a single water droplet, it serves as audio feedback to the user, implying that the message has been sent. 

They use the beige color as the background, followed by light green for the text messages(sender's) and white(receiver's). 
Messenger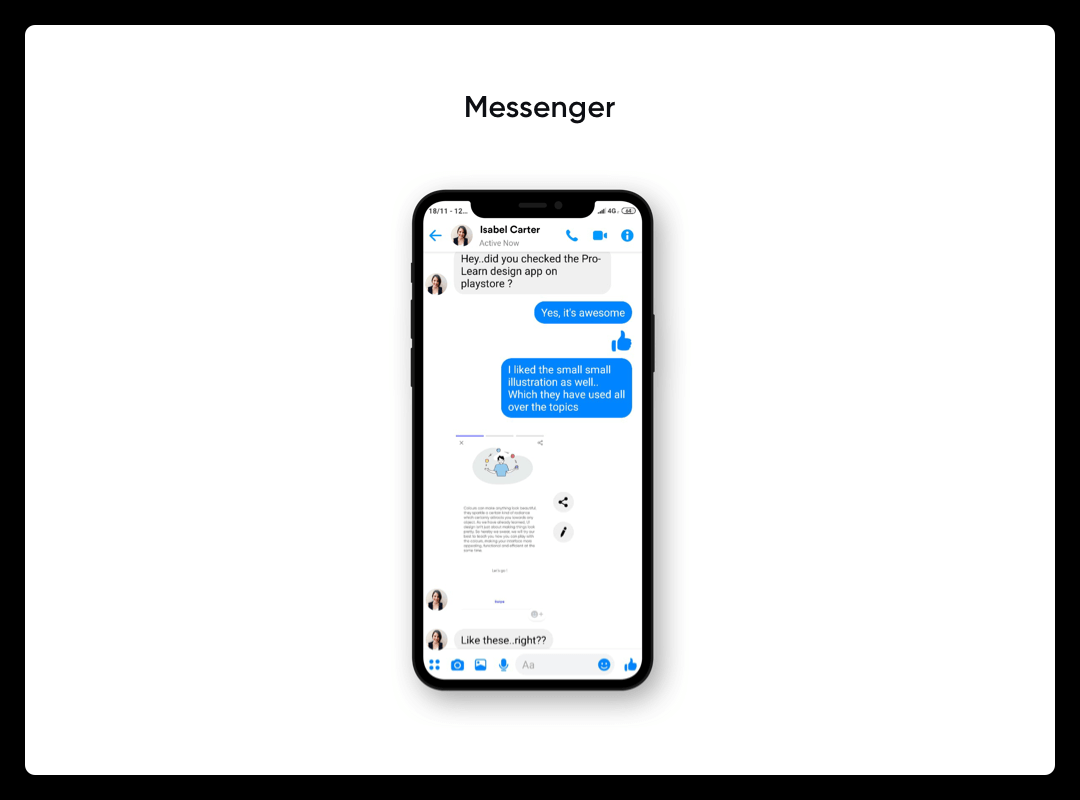 From your friends on Facebook to your contact list, a messenger has been designed to fulfill both the use-cases.

The two pop sound you hear while sending a message on messenger is their way of ensuring the user that the message has been sent. And, the sound *Ting* similar to ringing a bell when receiving a message.

They have kept the background white and have turned the text message's color to blue (sender's) and grey for the receiver's.
iMessage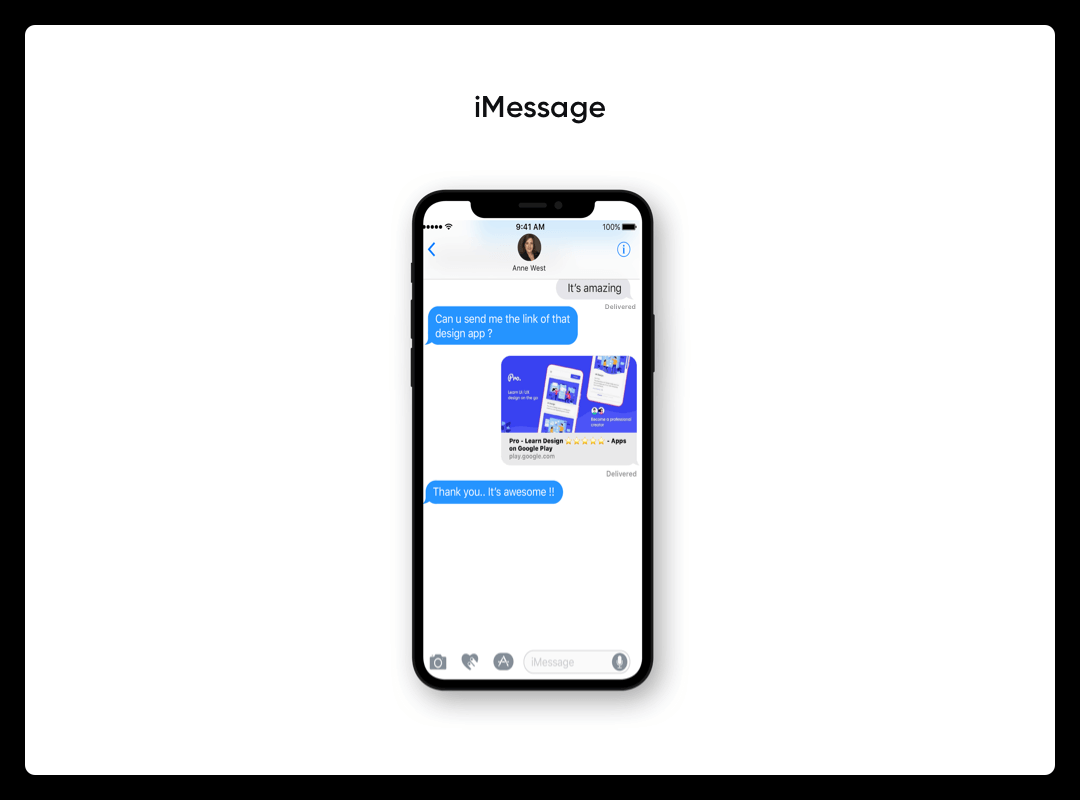 What does the audience most enjoy using an iPhone? iMessage is surely one of the components.

 

iMessage makes use of a swoosh sound as audio feedback and informing with the label 'Delivered', underneath your text message.

They tend to keep the background simple with the color white and text messages as blue for the sender and grey for the receiver. The color scheme, design makes it one of the best applications present for communicating.
Telegram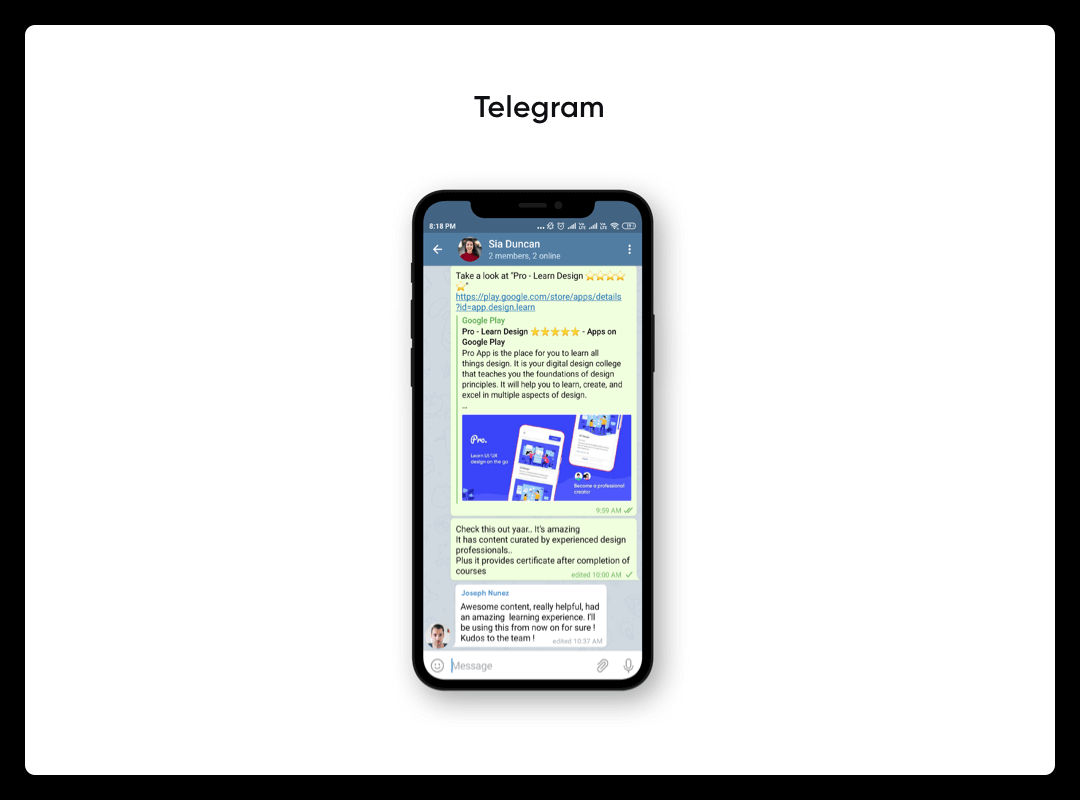 Similar to Whatsapp, Telegram also uses the sound of the water droplet, to confirm the send action. 
They use the subtle form of a combination of blue and grey as the background color, followed by light green for the text messages(sender's) and white(receiver's). 
To make this a seamless start for you, we have added a few links for inspiration, while creating your Chat design patterns.